NAKED MONTH COMES TO AN END
HOME PAGE
IF YOU LOOSE PART OF THIS PAGE - CLICK HERE


WITH MILLIONS OF READERS EVERY YEAR


A BRILLIANT YOUTUBE TO WATCH - JUST 20 MINUTES

The Pleiadian Message - A Wake Up Call For the Family of Light


FRACKING:

For those who do not understand - Fracking is a carbon fuel - and the EU has strict guidelines stating the UK has to reduce its carbon footprint, and taking investment AWAY from alternatives like solar and wnd turbines and GIVING IT to fracking, is ADDING to our carbon footprint and DOES NOT help reduce it. Claiming it will reduce bills is rubbish and just said to get people behind it and want it, but the reality is that fracking is dangerous, toxic to the environment and causes earth quakes.

It is NOT the way forward except to add to the pollutants we are suppose to be reducing.


ANTIBIOTICS:

The news today is that doctors are giving out too many antibiotics and it is causing many diseases to become immune - but what they do not tell you is that the meat marketing board is the biggest buyer on antibiotics and it is put into the feed, fed to animals to stop them becoming ill, and we eat the meat and drink the milk and THAT is why we take on board antibiotics even if we are not aware of it, - so STOP THE MEAT MARKETING BOARD randomly feeding massive amounts of drugs to the animals we eat.

Both of these news stories - Fracking and Antibiotics on the news today - 18/08/15 DO NOT give the whole story or indicate the whole truth and are MASSIVELY edited to say what the government want them to say and the dangers and reasons behind the dangers are kept from the public.


NAKED MONTH AT HAMILTON HALL

Our Naked Month was superb. July 17th - August 14th was naked time here and as the weather was somewhat changeable and cooler at times, there were periods when we did wear clothing to keep warm and there was a few days - loathed as I was - to have to put the heating on and just take off the morning or evening chill, just for an hour.

Some summers in the past we were able to spend all the time naked and it is truly lovely to actually run a venue such as this and to see how so many people chill out and relax naked and with no strings attached. With the weather being so on and off this summer, I suppose we can call it a somewhat typical English summer - and considering much of Europe has been struggling with 40+' heat, we are pretty lucky. Oh a few weeks of the hot hot hot would have been delightful but there does come a temperature when it is beyond fun and is just too uncomfortable, and if you have to go to work - it can be unbearable.


We open all the doors and windows and have fans but no air conditioning - which also costs a fortune to run and is really bad for the environment - and imagine on a tube train in that heat - or stuck in your car on a motorway hold up, and the fantasy of being by the pool is not a reality for many of us.

The garden was also delightful and the flowers were stunning. Then in late July it seemed as if autumn was here - and after the biggest, noisiest and most spectacular thunder storm I can ever remember, the garden was beaten down by the wind and the rain and never really recovered. It took on that autumnal feel and appearance - still beautiful and full of blooms, just not quite what it was.
Those evenings in the garden watching the sun set with a cocktail - and I dont mean jokes like:-

Man to women - ' Do you like Dickens ?'
Answer - ' I don't know, I have never been to one.'

is what makes summer memories and we have not had many this year as it has been too cool. Same goes for me, as I know how good the summer is if I have to drop people to the ferry for the naturist beach and some years I am back and forth day after day - week after week, but this year - not a lot. Barely a dozen trips all summer.

The town has been full of people though and even this changeable summer brings people out onto the streets and into the bars and as Bournemouth is the largest tourist attraction in the UK and how it is now taking over from Brighton as the place to visit and to live, and after a winter where the town invested more than I have ever seen before in tarting itself up to become a global resort, and with 2 massive new Hilton Hotels being built - one a 5 star - and massive investment in the town by all sorts of multi nationals as well as smaller individuals like me, Bournemouth has a lot to offer and I just love it here.

With the autumn starting each year earlier and earlier, as here we are in August and I have already started wearing a light sweater when I go out sometimes and although naked at home, I might wear a robe or a pair of shorts and T shirt as I am aware my balls are shrinking up because it aint that warm.

ha ha ...nice picture ... huh ?

So autumn and winter are approaching even though we are still in mid August and my memories as a kid enjoying long summer evenings right into September seem to have changed and maybe climate change is the answer, or maybe I was not such a wimp in those days and did not feel the cold as I do now... The Diary of Events is being added to - and I am planning the events and workshops so watch out for things to amuse, shock and entertain - and ' come on down.'

One of the best weekends I love in the winter - besides the festive season, is out Sci Fi weekend where we shut ourselves away with quizzes, games and movies and just share something we love and have a great weekend. But there are other events and things planned, so keep watching and I hope we see you soon.





I found this old picture of Nikolai Alexandrovich Romanov - the last Tsar of Russia who was executed along with his whole family on July 17, 1918 aged just 50. Of all the pictures I have seen of this man - as I read Russian History a lot in my teens - I found this picture captivating in its look of today. The beard and style is very current and fashionable and - I found myself staring into his eyes wondering what was going through his mind - what he went through in his short life, the mistakes, the fears, the sumptious lifestyle compared to the vast majority of Russians at the time and the horrors surrounding his death.

I have to admit that if I met him in a bar or here at the hotel I would think - - ' CUTE ' and I do find his stare to be quite mesmerizing and to think, he was one of the most powerful men in the world at the time, although not a good Tsar, like his Father before him who had been a great leader, Nikolia was a weak man, a family man, sensitive and caring, and not well versed at war, and this became part of his downfall. Like our Queen Mother - he had little sense of the realities of life for the common people and this caused great harm throughout the nation at the time of the Frst World War as well as a revolution within Russia for a change is how things were done,. and it cost him and his entire family their lives. But take a minute and stare into his eyes. The bone structure, the beard, and he looks fit and in good shape. There is something - for me - mesmerizing in his stare.



The next statement in true

The first statement is untrue




Gay priest takes


Church of England


to employment tribunal



Rev Pemberton refused a licence after marrying his male partner

Legal case opens today at Nottingham Employment Tribunal

London, UK - 15 June 2015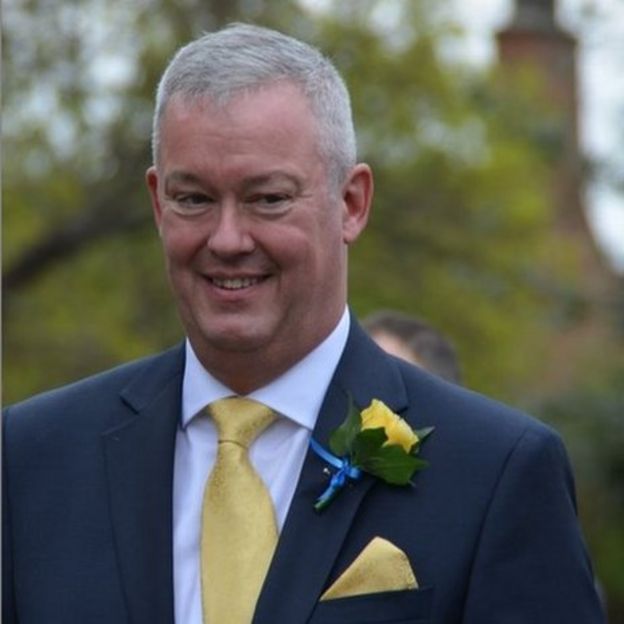 Canon Jeremy Pemberton today begins his historic employment discrimination case against the Church of England over its withdrawal of his right to officiate as a priest and its refusal to give him a licence to take up a chaplaincy post with Sherwood NHS.

The case takes place at Nottingham Employment Tribunal.

"There are two human rights principles at stake in this case. Is the Church of England exempt from the laws prohibiting workplace discrimination and is it entitled to discriminate against gay clergy who have been lawfully married in a civil ceremony?," noted Peter Tatchell, human rights campaigner and Director of the Peter Tatchell Foundation.

Mr. Tatchell is supporting Rev Pemberton and last October confronted the Archbishop of York, accusing him of "victimising, intimidating and bullying" Pemberton.


http://www.bbc.co.uk/news/uk-england-29521334
and
http://www.petertatchell.net/religion/archbishop-of-york-beset-by-gay-protesters.htm

"Rev Pemberton had his permission to officiate as a priest withdrawn after his lawful same-sex civil marriage to his partner, Laurence. He was also refused a licence to take up a chaplaincy post with Sherwood NHS.

"This strikes me as a clear case of employment discrimination. The Church of England has no right to seek exemption from the anti-discrimination laws that apply to everyone else.

"The disciplinary action was taken by the acting Bishop of Southwell and Nottingham, Richard Inwood, after seeking advice from the Archbishop of York, John Sentamu, who is thereby clearly implicated in the church's discrimination against Rev Pemberton.

"It is disgraceful homophobia to deprive a priest of his right to work because he married the man he loves. Discrimination is not a Christian value.

"Jeremy Pemberton married his partner Laurence last year in a civil ceremony.

"Jeremy sought appointment to a job in the NHS. It is not reasonable for the Church of England to dictate to the NHS who it can employ.

"Just because the Church of England treats lesbian, gay, bisexual and transgender (LGBT) clergy as second class Christians this is no excuse for it to impose its anti-gay discrimination on non-church institutions.

"In June 2014, Jeremy was offered the role of Chaplaincy Manager at Sherwood Forest Hospitals NHS Trust in Nottinghamshire. The job offer was withdrawn because the church refused to give Jeremy the required licence - solely because of his marriage to Laurence," said Mr Tatchell.

Further information:

Peter Tatchell
Director, Peter Tatchell Foundation
0207 403 1790
Email: Peter@PeterTatchellFoundation.org
Web: www.PeterTatchellFoundation.org


JB COMMENT:

Shameful behaviour by the church. Absolutely shameful. In its fear and paranoia of anything ' out of the ordinary' - or should it be ' out of their control' the church sees fit to deny a sweet and loving man his career because of their own backward thinking and blatant lies about what biblical writings actually say. If you have doubts about what the Bible does say on homosexuality - just ask - or search this web site - as what people assume it says are untrue and distorted and lied from pulots up and down the country and aroiund th world and a mass of population have the wrong facts - as the Bible DOES NOT DAMN GAY MEN AT ALL.
Cinsidering all the puffs, queens, hancy boys and queers who have worked and contiue to work in the church as page boys, chopir boys and right up to senior positions like Vicars, Priests and Bishops, gay men are in all areas of the church while damning and destroying anyone who chooses to ' come out - and be proud.'

Shameful of the church. How UN CHRITIAN and how UNENLIGHTENED.